The DEFINITIVE guide to everything on

with 420 articles & 1,500 images (and counting!)
Featured videos!
Affiliates
Crazy Ex-Girlfriend Soundtracks!
Helping out
The Crazy Ex-Girlfriend Wikia is a collaborative website built by Crazy XGF fans just like yourself! Anyone can edit the wiki to add information, photos, or videos. Click the links below if you want a crash course on editing:
Whenever you feel ready hit the "edit" button on any page to add stuff you know! For any questions or comments about the wiki feel free to leave a message at the Community-Corner page.
Related Wikias!
Latest
"Can Josh Take A Leap Of Faith?"
Aired Friday October 13, 2017 on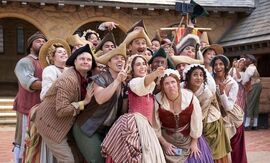 Summary:
Rebecca plots her revenge on Josh Chan.
Next
To Josh, With Love
Airs Friday October 20, 2017 on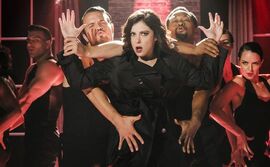 Summary:
Rebecca asks Nathaniel for ideas to get back at Josh.
Episodes
Full seasons
Social media
Poll
How do you rate the Season Two finale?
Blogs
Create blog post
There is a poll for Best CW show and Crazy Ex-Girlfriend is losing to Supernatural. This needs to be fixed please spread the word http://malice-corp.com/nerd-battle-best-cw-show/

Read more >

As you've probably noticed I haven't been editing that much lately with only a few minor edits here and there. The thing is I've been sick the past few weeks as there was a flu/cold bug going around …

Read more >

There have been some slight changes here since I last posted, most notably all the Top Ten List feature have been removed. This was a decision by the Wikia top brass as not enough sites were using it…

Read more >
See more >
Ad blocker interference detected!
Wikia is a free-to-use site that makes money from advertising. We have a modified experience for viewers using ad blockers

Wikia is not accessible if you've made further modifications. Remove the custom ad blocker rule(s) and the page will load as expected.